Mt. Calvary Ev. Lutheran Church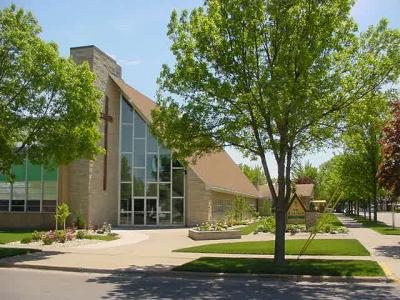 Welcome to Mt. Calvary Lutheran Church
Worship Times
Sunday - 9:00 a.m.
Wednesday - 6:30 p.m.
Bible Class & Sunday School
(September - May)
Sunday School & Bible Study: Sunday 10:20 a.m.
Lenten Worship Services
Lenten Worship 2:00 p.m. & 6:30 p.m.; Lenten Supper 5:30 p.m.
These times are effective for:
Ash Wednesday, March 6, 2019,
Lenten Wednesdays - March 13, 20, 27, April 3 & 10
Mt. Calvary's Purpose & Invitation
Mt. Calvary exists to share the wonderful message of salvation in Jesus with our members and our guests. The good news that Jesus Christ is the world's Savior is at the center of all we do. We welcome you to visit Mt. Calvary. If you do not have a church, we invite you to join us and share the good news of your salvation in Jesus Christ.